Head of Sales Latam
Remote-friendly; Latam | Full Time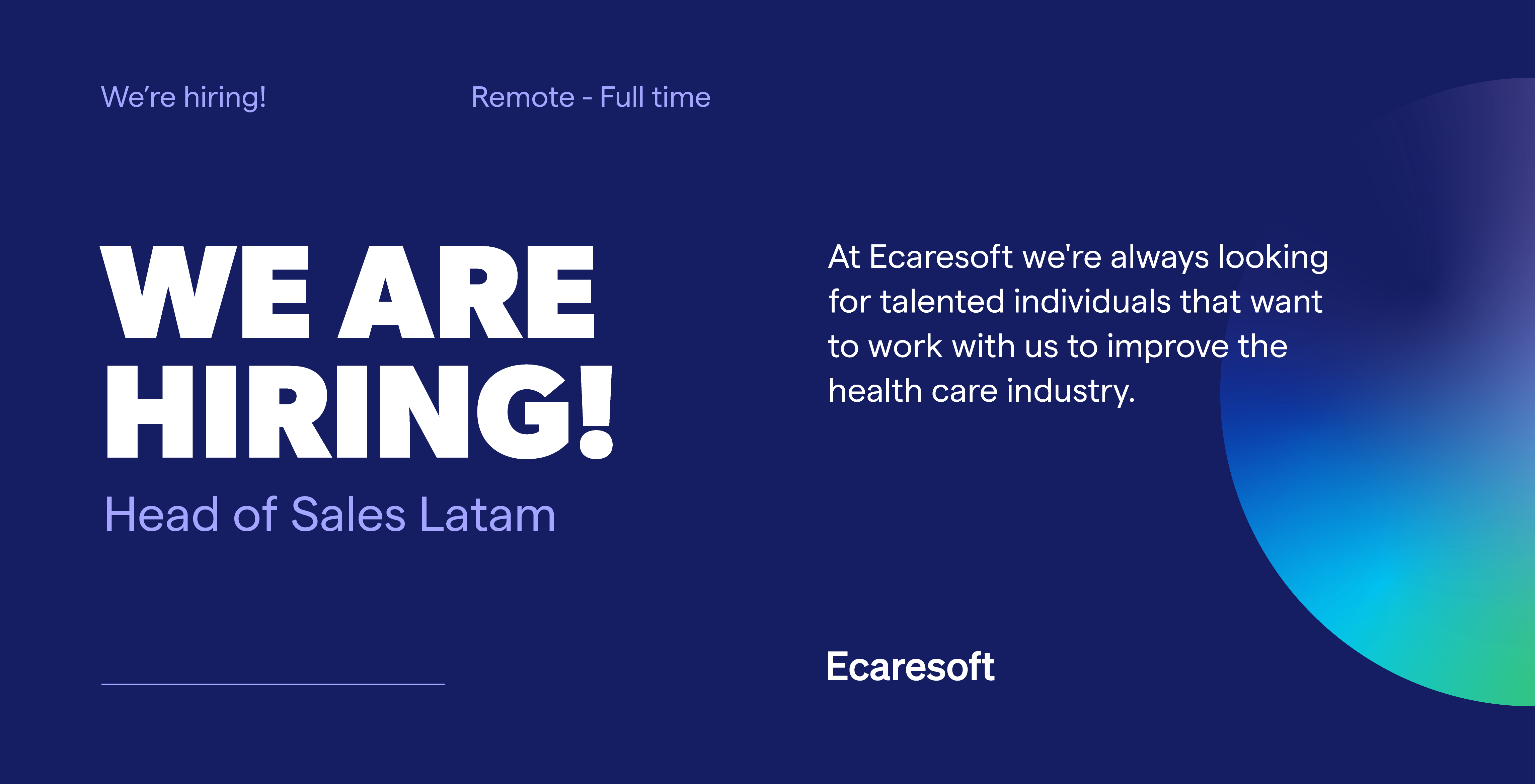 We want to reduce the cost of healthcare by creating great products that help physicians, hospitals, and payers operate in more efficient ways. We're looking for the Head of Sales for the Latin America region to help us achieve this mission.
Our ideal candidate has experience building out a sales process and team at a high growth SaaS company. This person would have previously owned revenue targets and shown a history of exceeding expectations quarter over quarter.
This is a great career opportunity for an experienced growth leader to apply their skills at a company in a fast-growing industry, with a world-class product that has customers raving about it.
Ecaresoft's Head of Sales for Latam will be responsible for building and leading the sales team of that region. This is a leadership role reporting directly to our Co-CEO. Your responsibilities will be to:
Build and lead a team of sales executives with mid market and enterprise experience.
Personally design, develop and execute a high-performance outbound prospecting program.
Execute value-based solution selling techniques and further develop a culture of consultative sales.
Drive revenue growth through a combination of outbound prospecting and inbound sourced pipeline, extreme focus on new logo acquisition, skilled at both velocity based and strategic sales cycles.
Guide and oversee the development of the sales process to highlight value delivered to the prospect.
Develop quarterly and annual goals and initiatives to meet and exceed revenue targets. Build an extensive reporting capability to track, measure and demonstrate your team's success.
Required skills and experience:
6+ years of experience in B2B Enterprise Sales, with a track record of over attainment
3+ years of building and leading high-performance SaaS B2B sales teams
Experience in SaaS industries
Solid technical and commercial skills with an ability to operate independently
Superb communication and presentation skills; able to communicate at the C-level
Fluent in spanish & english
About you:
Tech-savvy: you have deep expertise with the latest sales tools and are constantly looking for new ways to "automate" and use technology as a leverage in the sales process.
Proven: You are an experienced sales leader with a demonstrated history of success building and scaling sales efforts.
Ambitious: you see the enormous opportunity in helping healthcare organizations improve their productivity and accelerate revenue by managing, automating and scaling their operations through software.
Collaborative: You know how to lead, orchestrate and work within cross-functional teams to achieve target outcomes.
Grit: You possess a well developed problem-solving and perseverance capability, honed over your years of experience in SaaS sales.
Our offer:
Competitive compensation package reflecting skills and experience
An exciting opportunity to be part of a great global company with a unique informal start-up culture, great leadership and a strong vision. No extensive corporate bureaucracy guaranteed.
Chance to take part in growing a rapidly developing business with fast industry growth rate
Opportunity to grow your skills in our global team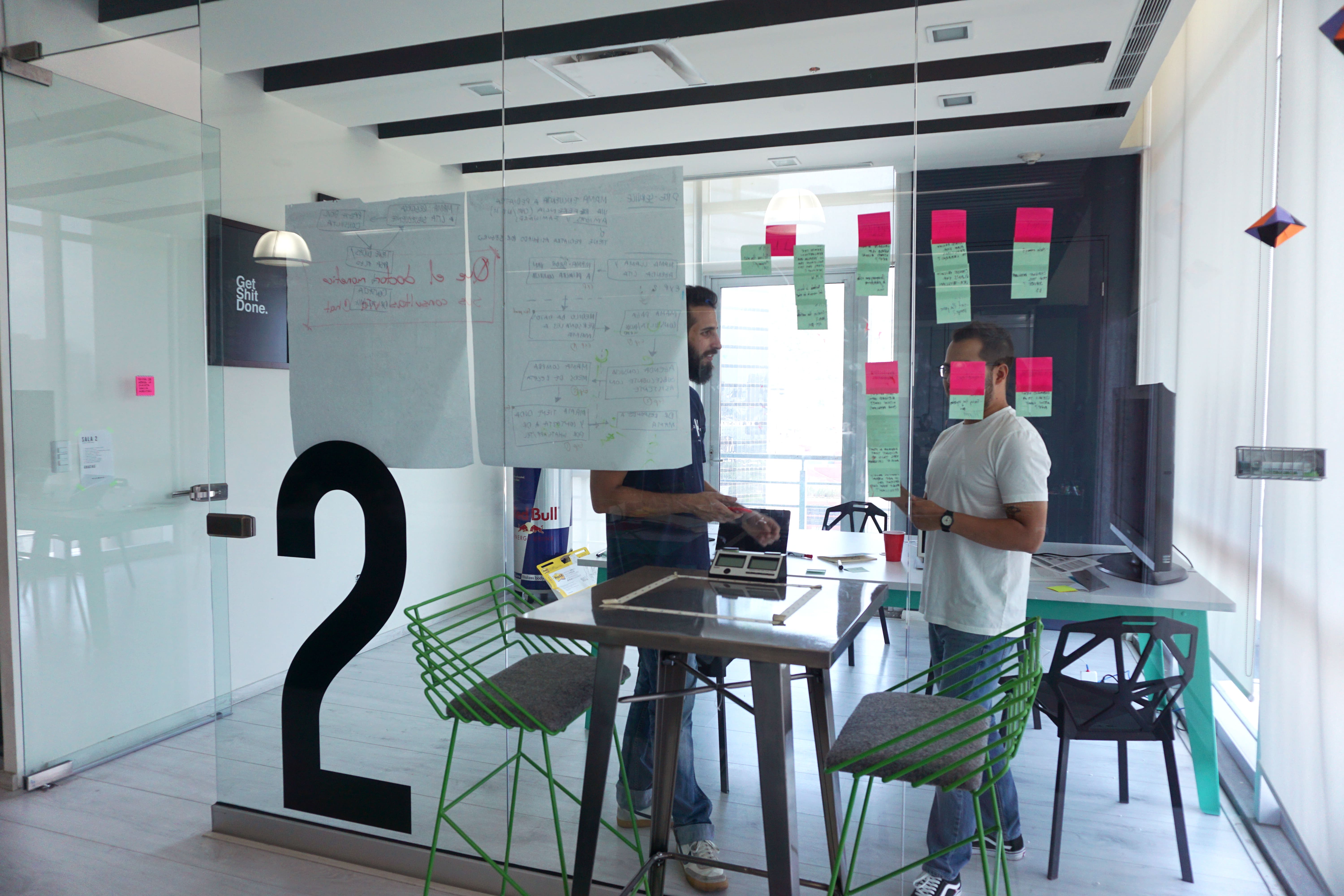 What we believe:
We don't only want to be successful. But we also want to do it in a way it makes us proud and happy. The best way we know how to do this is by working with people that share our values:
Meaningful work, meaningful relationships.
We don't need babysitters.
What's right, not who's right.
If these sound true to you and want to help us scale a company full of people aligned by them, then this might be an opportunity for you.